Skoda Fabia 5J 10-14 Facelift Estate Stereo Radio Cd Player 5JA035192H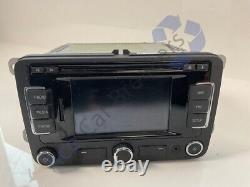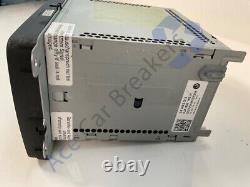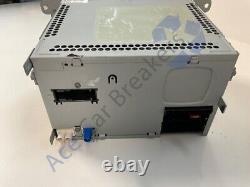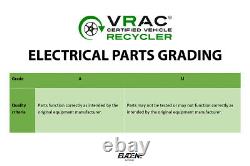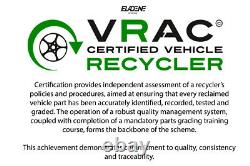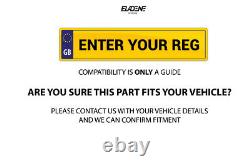 Skoda Fabia 5J 10-14 Facelift Estate Stereo Radio Cd Player. We're Ace Car Breakers Ltd. A local scrap metal merchant and treatment facility for End of Life Vehicles (ELVs) located in Swanscombe, near Dartford, Kent. We are VAT registered and fully licensed with The DVLA and Environment Agency as an Authorised Treatment Facility and ELV centre. We are here to help.
Please get in touch if you have any enquiries. We keep a huge range of stock in our purpose built unit. Vehicle/Model: Skoda Fabia 5J 10-14 Facelift Estate. Interior Trim Colour: Not Available.
Interior Fabric Colour: Not Available. Timing belt/chain including all pulleys and tensioners must be changed prior to installation of the engine.
It must be installed to manufactures specification, with genuine parts. Our engines/gearboxes are drained of all fluids (on occasion there may be a small amount of residue left in pipes/sumps/filters), please ensure all of these are refilled as per manufactures guidelines and correct specifications fluids are used. All engines/gearboxes require a full service prior to installation (including all filters). All ancillaries/bolt on's loom, turbo, injectors, pumps, sensors, clutch kit etc.
From your existing engine must be swapped on to the replacement engine (if any ancillaries are left remaining on the engine are free of charge and are not covered by any of our warranties). Our engines are removed from accident damaged vehicles, the majority are front end damage so there maybe ancillaries/bolt on's that have been left on our engines (free of charge) that are damaged that you will need to swap from your donor engine if there are any other damages to the engine it will be noted on the listing.
We do NOT under any circumstances cover any labour costs. We would also require engineers/diagnosis reports with the issues noted and a clear photograph of our engine/gearbox fitted in the vehicle with our markings still on the engine/gearbox.
We will also need to be provide with a receipt proving that all timing chain/belt has been replaced and all liquids (oils/coolants) have been replaced with manufactures approved oils/coolants to the correct levels. Please ensure all engine/gearbox codes are correct for your vehicle. We do not require your original engine back as there is no surcharge on our units.
We are however happy to environmentally dispose of your item if you wish. We can provide our return address and you are more than welcome to pallet it back to us and we can arrange the disposal. If upon inspection the engine has been damaged by the malfunction of any components not supplied by the company, it will not be covered by this agreement.
Compatibility is provided on listings to give an indication of some of the cars this part will fit. However, it may not fit your car due to the many differences with specification and changes on model years. Please take ebays compatibility as a guide. The best and the easiest way to quickly check if the part is right for you is to compare part numbers.
We are experts; so, if in doubt please call or message us and our technical team will be happy to advise. Please ensure there is a current contact number provided on checkout as this avoids failed deliveries. For any help or advice with this part please get in touch.